Description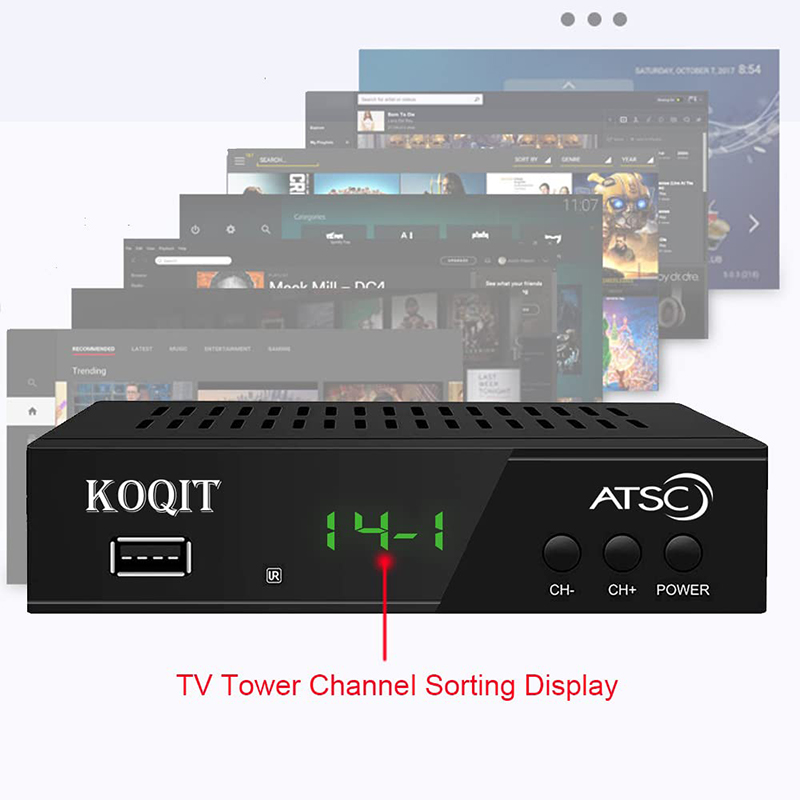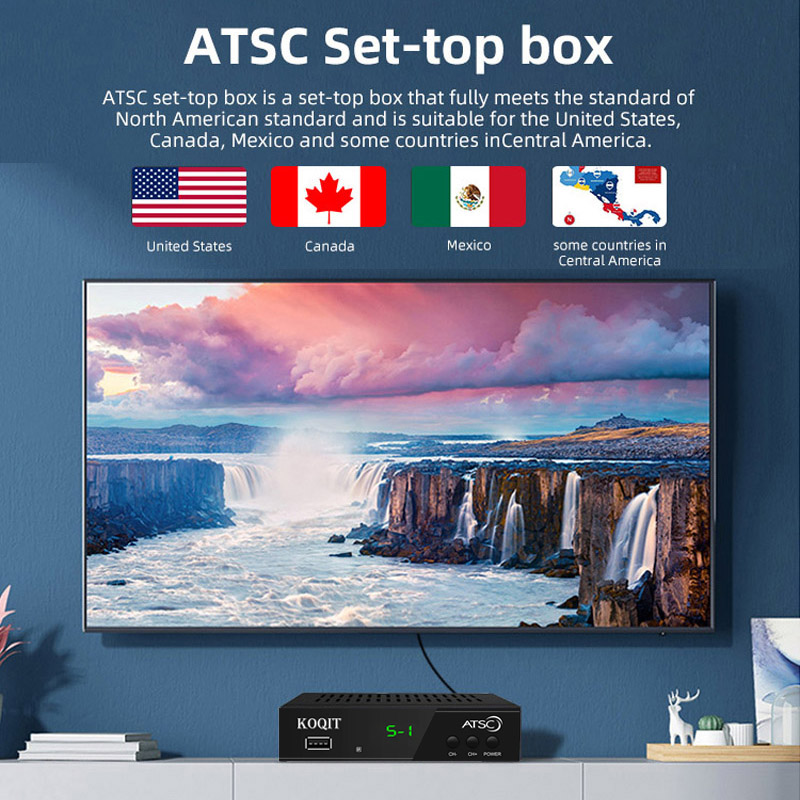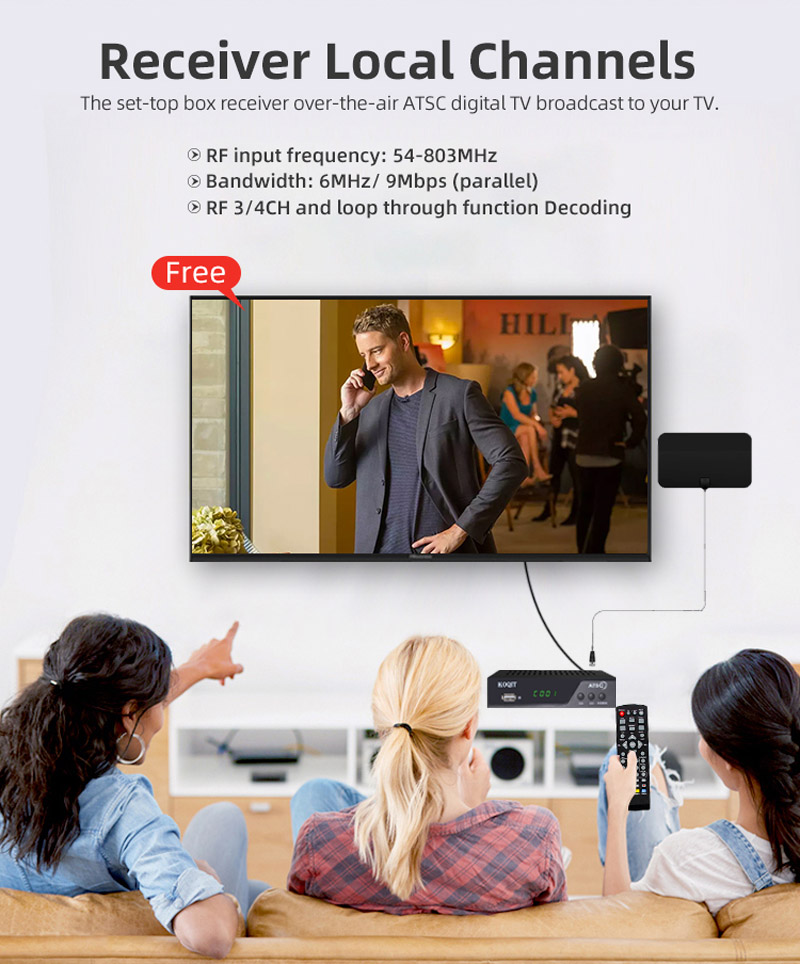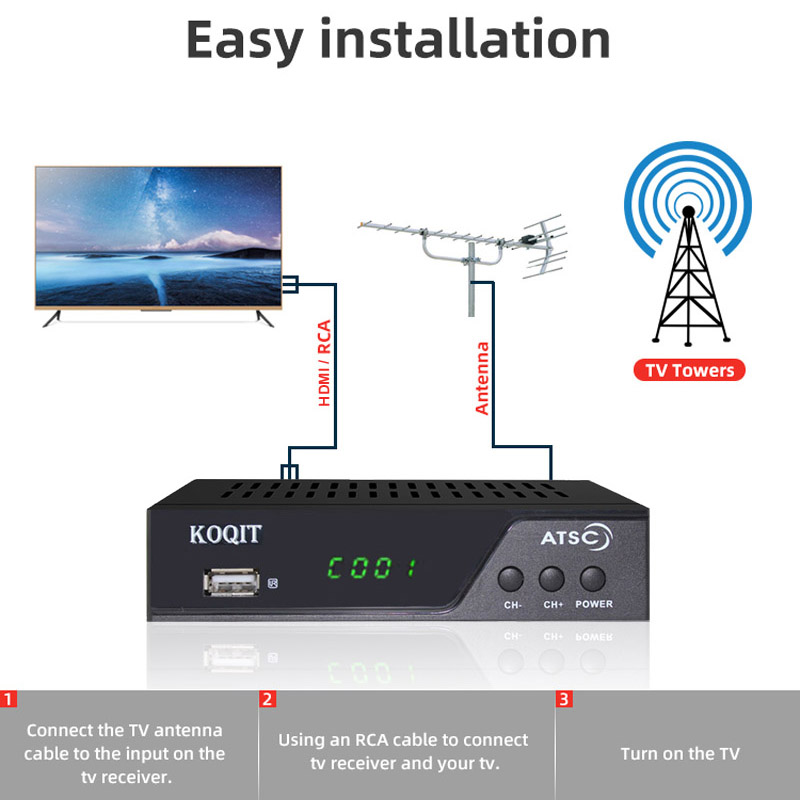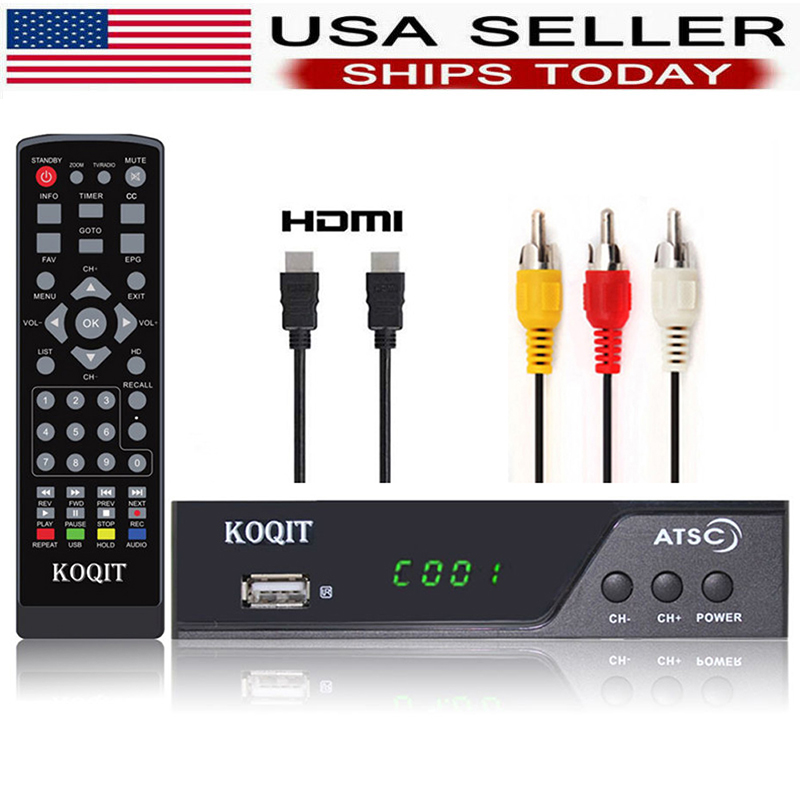 Receive Local TV Channel
Koqit ATSC digital TV converter box converts over-the-air ATSC digital TV broadcast to your analog and digital TV, projector, and computer monitor. It supports up to 1080P
Record and Playback your favorite TV show
F01S Tuner allows you to record TV show in USB Drive / USB 2.5" / 3.5" external hard drive and play back on your TV or Computer.  
Low speed USB flash drive is not recommended for recording function.
TV Tuner Function
F01S Tuner can be additional TV Tuner to your TV. If your TV does not have TV tuner, it can act as a receiver for over-the-air TV channel. If your TV already has a tuner, you can watch TV using existing tuner, and use this box to record another channel.
Easy Installation
You can connect F01S Tuner to your TV by either HDMI or Composite or Coaxial port.
Reception Properties
Input frequency range
ATSC: 54-803MHz
Cable: 54-803MHz ("Clear" QAM)
Channels
ATSC: 2-13 VHF, 14-69 UHF
Cable: 2-135 ("Clear" QAM)
Bandwidth
6 MHz
Antenna Input
75Ω Female (F-Type)
Antenna Output
75Ω Female (F-Type)
Modulation Modes
8VSB, 8VSB MP-ML, unscrambled "Clear" QAM
RF Signal Input Operation Level
10dBm ~ -75 dBm
Video
Algorithm
MPEG-2 Digital& Full ATSC Compliant
HD Digital Video Output
HDMI Output
Native Mode: 480i, 720p, 1080i, 1080p
Analog Video Output
(Digital to Analog Downscale)
Composite Video: 480i
RF Modulator: Channels 3,4 at 480i
SD Video Output
CVBS (Composite)
Media Output
USB 2.0
Audio
Algorithm
MPEG-1 layer 1 and 2
MPEG-2 layer 2
Analog Audio Output
Stereo (RCA jacks)
2.0Vrms Max
>10KΩ (1 set)
Digital Audio Output
Coaxial
Power
Main
AC 100V - 120V
Max. 10W
Operating Frequency
57~63Hz
Standby Power Consumption
Less than 1W
Environmental
Operating Temprature
0~40 oC
Storage Temprature
-10 ~ +50 oC
Operating Humidity
5% ~ 90% Non-condensed
Storage Humidity
5% ~ 90% Non-condensed
Payment & Security
Your payment information is processed securely. We do not store credit card details nor have access to your credit card information.